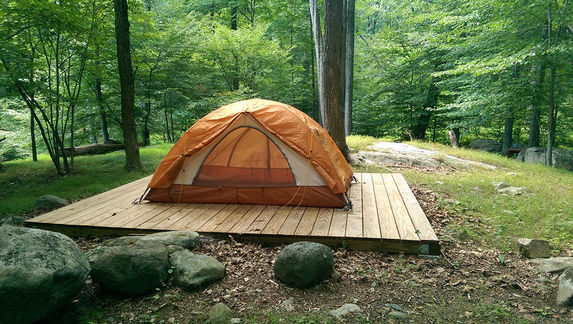 Camping at the Glen

Glen Gray offers a wide selection of cabins and tent / leanto sites open year round. All cabins have wood burning stoves for heat during the winter. Click on the tabs below to view our sites.

Accessibility: To preserve the natural environment, campers park in a central parking lot and walk to their sites.

The camp provides trucking of heavier gear for a modest fee.



Water: Is available in all seasons at two wells . In April - October season, some sites have running water.



Restrooms: Are primarily latrines located around the camp. Flush toilets (April - October) and port-a-johns are

available in the parking area.



Age: You must be age 21 or over to camp at Glen Gray unless you are in a family or youth group accompanied by a responsible

adult age 21 or older.